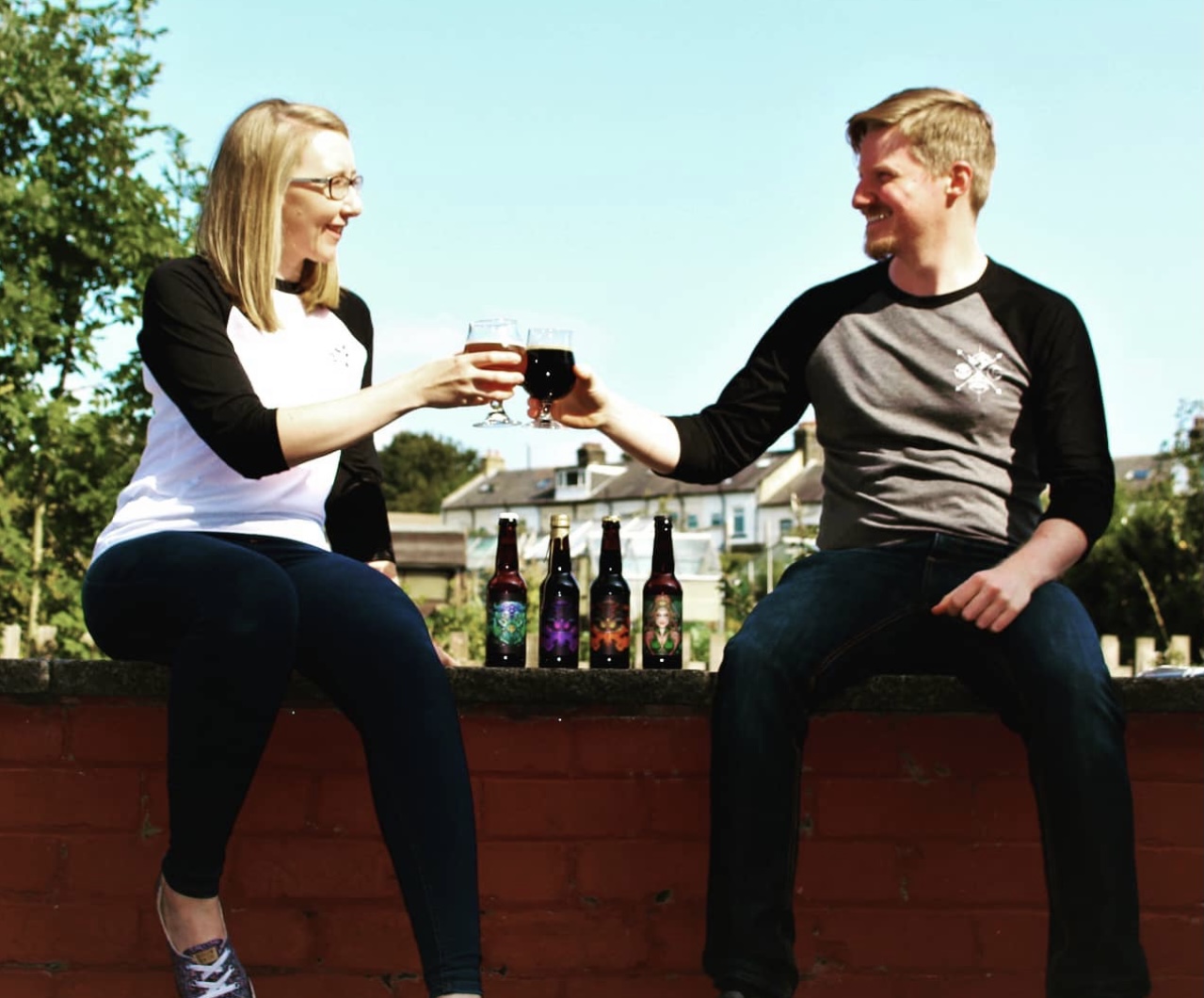 Tartarus Beers - Lautering With Intent
Tartarus, a brewery with a dark soul drawing inspiration from the myths and legends lurking in the deepest regions of the underworld.
I was introduced to Tartarus through a recommendation from two friends John and Fras, who were both keen that I try their beer. As soon as I looked at the beer styles they were putting out, I knew they were a good fit for Otter's Tears and couldn't wait to get in touch with them. When I finally met Jack and Jordan (as seems to be devoloping as a theme in these posts) we sat and had a long chat over coffee, much of which was talk of our mutual love of Belgium.

I thank them both for taking the time to answer this and for doing what they do. I hope you enjoy their story and more importantly that you go and try their beer and give them some support. There's a link to the beer we have in stock and to their socials towards the end of this post. Cheers Phi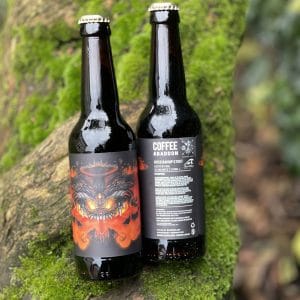 Tell us a little about you and your brewery?
Tartarus is all about big bold beers, we love Belgium, so there is no surprise we do a lot of Belgian beers. We also love German beers and strong ales (barley wines and imperial stouts), it's those beers we wanted to recreate and bring our own style to.
Can you explain the reasons behind the brewery name?
We love mythology, Tartarus is the ancient Greek version of hell, maybe an odd thing to name a brewery after, but it felt like it captured the slightly "out-there" nature of our beer pretty well. The logo is a depiction of the Tartarus map, a map that leads out into the real world.
Briefly describe your beer journey, from your first drink through to brewing commercially?
Jack: I think one of the first ales I had was Firsty Ferret, while at Uni' there were lots of bars that sold Belgian beer that started me down the path towards  "stronger beers", around the same time Punk IPA became more commonplace, which was my introduction to craft beer. I discovered the house of trembling madness in York and that was it, my craft beer voyage was well and truly on its way.
During my first full-time job, I started home brewing and enjoyed sharing these beers with people, slowly more and more people were saying "this is good, have you thought about working in a brewery". Two years later, I joined the craft brewery industry.
Jordan: People that know Jack will know how much he loves talking about beer 24/7! Therefore, it is no surprise that I only really started drinking beer after spending so much time hearing about it all! We enjoy visiting Belgium, and it is here where I first started drinking beer, mostly enjoying the fruit beers and the blondes/triples. With Jack being part of the brewing industry, I have had lots of opportunities to attend beer festivals where I have sampled and learnt a lot about beer! Although I have no commercial experience in brewing, Jack is determined to make a brewer out of me one day!
Which moment in that journey are you most proud of?
Jack: I think my proudest moment from starting my beer journey to where I am now, is launching my first beers for Tartarus. There was a massive amount of work to get to that point, so when we were finally able to sell and deliver those first batches, it was just amazing.
Jordan: I am proud of Jack, he has shown lots of determination over the past couple of years to turn his ideas into a reality. It has been a whirlwind couple of months but it has been amazing.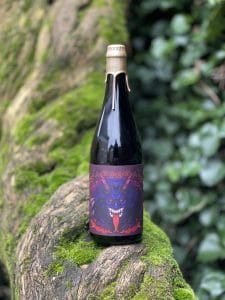 Any regrets…?
Jack: No, maybe stuff I might have done slightly differently now with hindsight. That been said I haven't made and released my squid ink beer idea yet so still time for regrets haha.
Jordan: When I agreed to run the business from our house?
Haha, no in all honestly it has been a dream and so far we are having lots of fun! Definitely no regrets from me.
What was the last beer you drank for pleasure?
Jack: I never really find myself just drinking for the sake of drinking, it's always for pleasure. The last beer that I really enjoyed was To Øl- Mono Stereo Mosaic, single-hop IPA. I usually prefer the Belgian, German, Imp Stouts and Barley Wines, but that IPA was stunning.
Jordan: I'm quite difficult to please when it comes to beer, but the last beer that I really enjoyed was Tap 1 – Schneider Weisse. Probably not the most interesting beer out there, but sometimes simple is best.
What genre of music is usually rocking the brewhouse to get those creative juices flowing?
Jack: Metal, Punk, Hardcore Punk. I love heavy music, the fast riffs and the insane solos, I started getting into some really weird genres, Celtic punk and folk-metal really gets my brain active and coming up with crazy ideas.
Jordan: Unfortunately for our neighbours, myself and Jack have very similar music tastes. I don't enjoy the weirder styles that Jack does. However, one thing for certain is, the brewery is all about listening to music and having fun.
What do you think the biggest challenges for you will be in the next 12 months?
We are still very small, unknown and doing the lesser popular styles. Getting a foothold, increasing production and getting the general public on board with what we as a brewery are trying to achieve. That is going to be the hardest challenge for us, with so many amazing breweries out there! It's all in the hands of the bars and bottle shops promoting our stuff and the craft beer drinker to give us a shot.
Are there any particular beer styles you love or can't stand, if so what are they?
Jack: Styles I can't stand? No, I believe that there is a beer that you will love in every style, I've found beers that I hate, but not a style that I don't like. I will always try multiple beers in the style, and so far always found a beer I like in each one. The style I love the most are barley wines, there isn't a lot of them about so when I see one I have to buy it, if you're a brewery and want my money? Make a barley wine, I literally can't resist haha.
Jordan: I don't think I've tried enough beers to say for certain which styles I don't like. I usually avoid the darker stronger beers, but I'm always trying whatever Jack is drinking.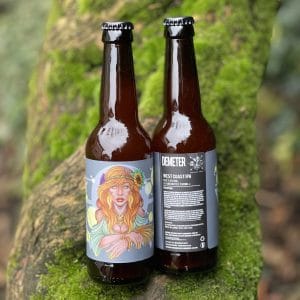 Describe your most memorable "beer moment"?**
**A point in time where everything fell into place, the beer, location, good company (or solitude), or whatever and you thought, YES, THIS!
Jack: I think it would have to be the first time me and Jordan went to Belgium. It was cold, we got the ferry across, the first night we ended up in a small bar and I was drinking Achel Blond, never been able to find the bar again but I think that was the moment everything fell into place.
Jordan: Not a specific beer moment for me as I think we have so many! They all usually happen when we are drinking good beer in a good bar talking about our beery dreams! Haha, ok that is enough soppiness for now!
Who would you most love to collaborate with and why?
Jack: So many amazing breweries out there, but I think it would have to be De Struise. Every time I am in Belgium I have to swing into their shop in Bruges and buy whatever beer they have released and a bottle of black damnation, an all-time favourite brewery for me.
Jordan: Ooh….I don't know! Definitely somewhere in Belgium….did we mention that we like Belgium?!
What is your perfect beer snack?
Jack: All of the crisps!
Jordan: Those Karkli snacks were the best.
What do you like to do outside of your beer life?
Jack: At the moment there isn't much time outside my "beer life" it's basically, work, eat, sleep repeat. When I do have some spare time, I like playing guitar and games.
Jordan: Photography, fitness and playing board games.
Where can people find out more about you, socials/blog/website etc?
We have Facebook, Twitter and Instagram, I will say Instagram is the first to be updated and always has the newest stuff on there. We are planning on creating a website, which will also include an online shop.
Is there anything else you'd like to share with us?
There are some really difficult times ahead for everyone, with the pandemic people are losing their jobs and businesses are going under. Small breweries like us need all the support we can get, even if it's just a like, follow or a comment on social media. The more we can get out there the better chance we have of growing and making it through these times. Don't forget your local bottles shops and breweries as well, shop independent and local and help keep this amazing industry alive and swinging.