Torrside are a brewery who's beers get overlooked far too often for my liking, by those of you seeking the latest double dry-hopped juice bomb when perusing the shops and bar tops. But trust me, you should stop, peruse and try them, attain enlightenment.
Owned by wonderfully genuine group of friends who turned their home-brewing hobbies into a successful commercial brewery. They are passionate about brewing beers they love without compromise. They have integrity, loyalty, a drive for quality and for championing styles that aren't always hip.

Oh and smoke, lots and lots of schmoke, ooh that sweet, sweet smoke… (pssst they like smoke)
What I admire about the Torrside attitude to beer is their dedication to experimenting with flavour and styles for themselves rather than just following the obvious trends. Their Monsters range is monstrously good, the "Dogs Of War" are the dogs wotsits, but let's not forget the rest, the "accessible stuff", they are all delicious too.
Black (elder) berries and collaborations
With that in mind, I wanted to brew a beer with Torrside for Otter's Tears fourth anniversary/birthday in late December, with one eye also on Christmas. We don't really get time to make a song and dance about the birthday thing normally because of the timing so this hopefully makes up for that,

My main criteria, no lactose (the original name for my planned beer was "Lactose Intolerant"), I'm a little weary of the current sweet sickly obsession.
No smoke (Torrside love smoke, Rach my wife doesn't and would not be happy if our beer was off limits). Lastly strength, it needed to be a beast!

So I pitched an idea to Chris for an imperial stout (obvs), with elderberries, interesting as only I amongst all of us having ever tasting the little black juicy's. He was in, yayasss!

The next issue was finding commercially available elderberry purée, concentrates and flavourings are not Torrside's style, but after hitting up lots of brewing friends, we found some. Thanks everyone who helped with that, in particular Dom at Thornbridge & Ritchie from Twisted Barrel.

Then the gang come up with an enhancement, why not throw a port barrel into the mix, oh yeah, you know that sounds good.

So the stage was set, a date agreed, brew day on. A Sunday, with beers, to lubricate our creative juices, a few light ales…and such. Joining me, my lovely and ever-supportive wife Rach and my beery-budski in crime Chris.
At this point you'd probably love me to go into elaborate detail about the brewing process, but I won't. We brewed beer, had a bit of banter, petted the resident brewhouse dawgs and had a rather hefty bottle share. Things got hazy…must have been those light ales! 🤣
"Tell us about the beer damn it!"
Mission complete, the beer, an imperial stout at around 10/11% with copious amounts of elderberry purée, on port barrels. Sound good?
It will be supplied for your drinking pleasure in 750ml bottles in Dogs Of War stylee, exclusively at Otter's Tears. There will also be one keg, destination at this stage, to be confirmed… #beerheroes 🤔
When? Soon, keep an eye on social meeejah, two weeks tops!
The name, "Blimey The Elders", because some of us is old, coz a da berries, that and I live for punnage opportunities.
Below are a few photographs of our collective antics. In no particular order. A massive thanks to everyone at Torrside, wonderful hosts, good friends and most of all the sort of people that made me do what I do. #IndyBeerMatters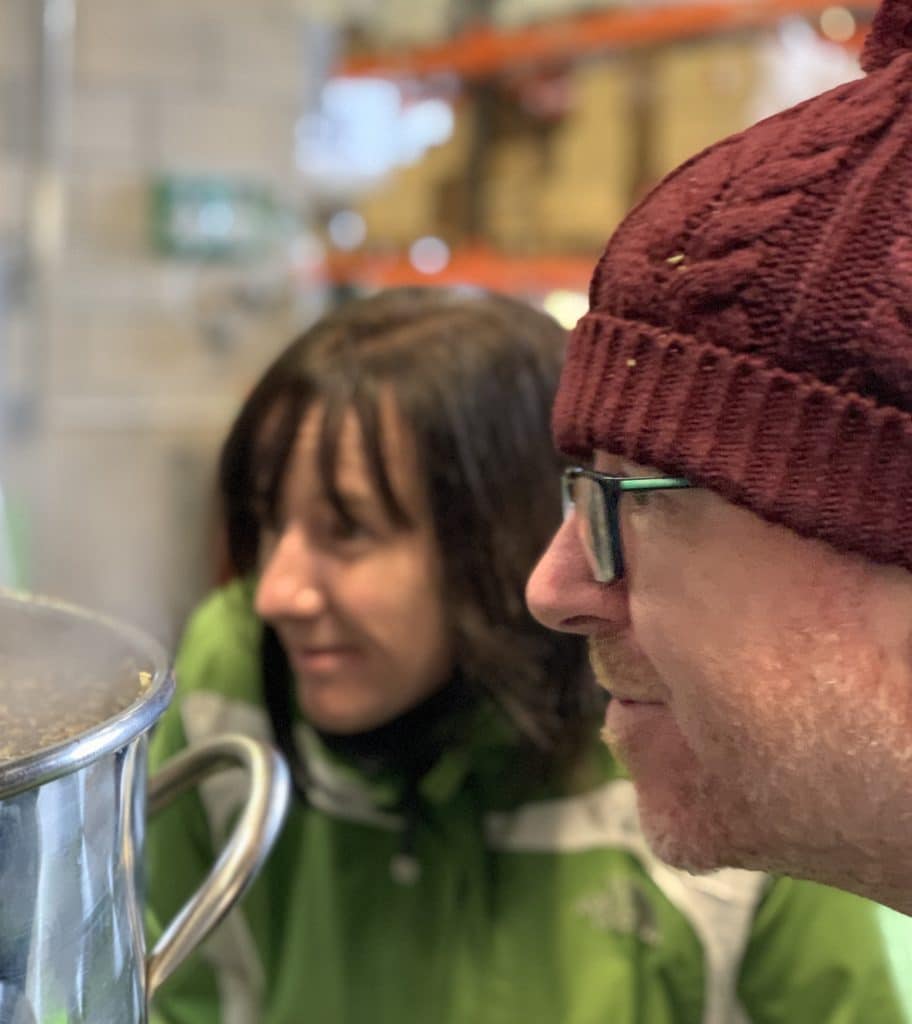 Take a look around Otter's Tears… A small independent beer shop and proud to be. #IndyBeerMatters
Phil Hardy's passion for beer started over at "Beersay", take a look here..https://beersay.wordpress.com/